Heide slept for almost 24 hour and needed non of the big gun pharmaceuticals
George was reminiscing his fond childhood memories and snuggling with mom.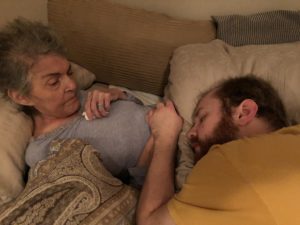 We had dinner in Heide's bedroom with a lot of banter and jokes so Heide could be filled with laughter and levity too.
Ealier in the day Matthew was reading Rumi to Heide.
We met Phoebe and Lucy today. They are RNs to help with the hospice care.